In Norwich hockey binds the community. We congregate at the Nor-Del centre and worship our idols at the Norwich Merchant's games. Our children age on the ice, and we socialize with fellow Norwichians in the stands. In the future, the negative publicity of our community will fade as we see each other at the Nor-Del centre and let the events of the past few years in Norwich fall behind us. Bring your children out to play on the Norwich Knighthawks and meet your neighbours.
The Knighthawks teach the children important skills in addition to health benefits:
Teamwork – (Social Skills)
Time Management
Sportsmanship
Working towards Goals
Handling Emotion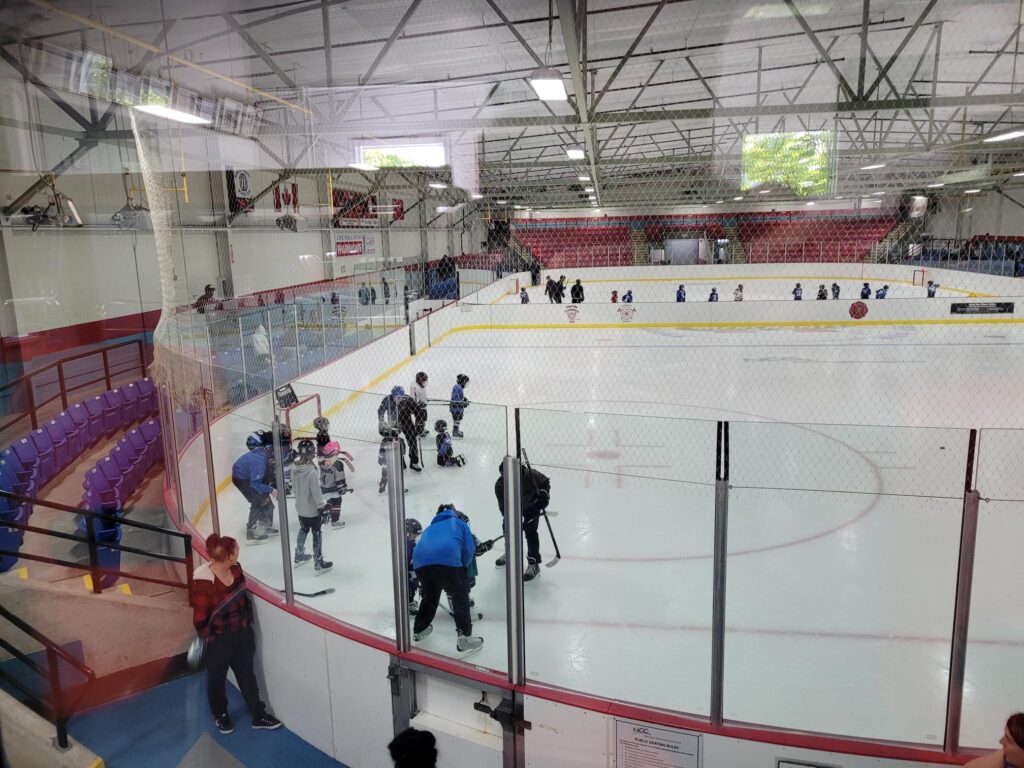 Is Norwich a Good Place to Live?
Norwich Ontario in Oxford County. A great place to live in Southern Ontario. A Quaker founded community with 200 years of history. Economical, (warm for Canada), lots of stores (for a small town) close to beaches, with all the amenities of a larger locale. You gotta love the town of Norwich (Ritchie's, Hockey etc.). This is our home. Shop in Village of Norwich stores. Eat in Norwich restaurants. Go local in the town of Norwich. Raise your family in a great place, a cultural melting pot of different ethnicities including Amish, British, Polish, German, Irish, Dutch, Chinese and Filipino. Norwich needs to be a community of tolerance and inclusion. Live the Norwich dream. Norwichians love their hockey and congregate many days a week with family and friends at the Nor-Del arena. See you there soon!
Emily Stowe, arguably the most important and respected Norwichian of all time was a Quaker. She fought against woman's suffrage, and helped women obtain equality in a man's world. Our town has a lengthy history of fighting for social justice and woman's rights.
For Local News such as the recent intolerance issues in Norwich visit Norwich Local News.
Dollarama is coming to Norwich. More Sunday shopping. We just need a local place that does Sunday Brunch.
Ritchie's is open. Ritchie's is an old school drive-in which serves Norwich Seven days a week during the summer. Fantastic food and fries. Support them.
Founding of Norwich – In 1809 Peter Lossing, a member of the Society of Friends from New York visited Norwich Township, and in June, 1810, with his brother-in-law, Peter De Long, purchased 15000 acres of land in the area. That fall Lossing brought his family to Upper Canada and early in 1811 and settled . The De Long family and nine others joined Lossing the same year and by 1820 an additional group of about fifty had settled within the tract. Many were Quakers and a frame meeting house, planned in 1812, was erected in 1817. These resourceful pioneers founded one of the most successful Quaker communities in Upper Canada.
Shop local, Shop Norwich. Why drive when you can shop local?